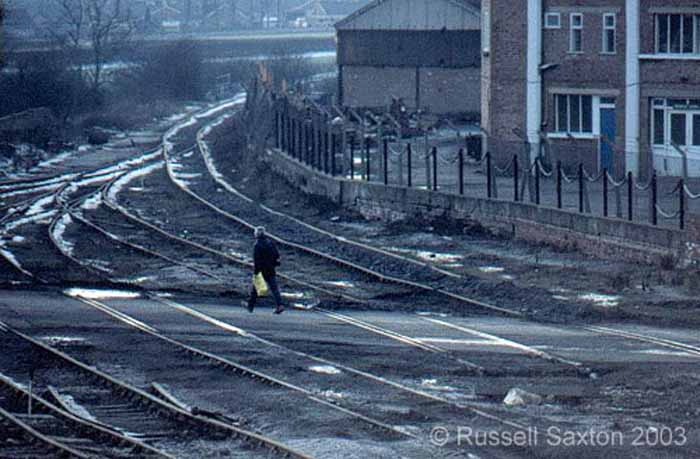 Moorgreen colliery, Nottinghamshire Feb 14 1985.The colliery had recently closed and despite it being on my doorstep and both my parents working there I realised I had never photographed what was a fascinating railway scene. Too late to get any shots of working trains I resigned myself to a few record shots when one of the few people daft enough to be out on this bitterly cold day walked across the tracks and added some motion to an otherwise flat shot. I was particularly happy to see the yellow carrier bag after developing which added colour to a scene where everthing was blue/grey.
Nothing remains at this location today to give any idea there was once a railway.
Pentax SV, 200mm soligor lens, ilford 100ASA slide film.
R Saxton 5